Contact me -->
The store is currently closed while I complete other business activities and attempt to find shocks to sell. Please contact me to place an order, not all products will be available during this time. All orders ordered before this closure will be fulfilled very soon. The store will reopen June, 24th.
Showing the single result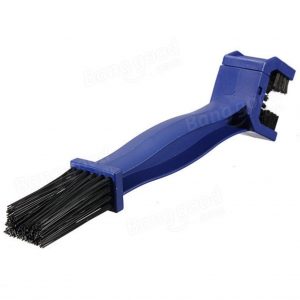 Chain Brush
This chain cleaning brush has stiff bristles that are very effective at cleaning grime off of chains. The brush "key" fits most chains and provides proper force to remove grime as the brush is run along the chain.
not rated
$

10.00
Read more